Questions To Ask Your Venue
So following my last blog about booking venues, As promised here is a full list of questions that you should ask your prospective venue!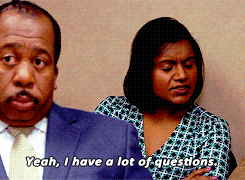 Initial Deciding Questions
We have (X Amount of) guests, is your venue big enough?

​How much on site accommodation do you have?

Can I get a discount if we book (X Amount of) rooms?

What would be the check in/out times for guests on the day of the Wedding?

Can guests book extra nights at their own expense?

Do you provide a complimentary bridal suite for the Honeymoon night?

Can we book the bridal suite the night before the wedding and how much is it?

Do you have ground floor rooms for disabled guests?

Can disabled guests park close to the venue for drop off & pick up?

Do you have a lift suitable for disabled guests?

Are there disabled toilet facilities near the Ceremony and/or Wedding Breakfast rooms? (Make sure you view these if this is relevant to you).

Can non-staying guests leave their cars overnight and collect the following day?

Will there be any other weddings or large parties on that day before or at the same time as mine?

Can we hold our ceremony here?
Availability & Booking Questions
We only want this venue, how far in advance do we have to book?. This may vary according to the time of year, and day of the week (Saturdays are booked very quickly)

Do you offer discounts for 'quiet periods'?

When would you need my deposit to guarantee the date and booking?

When would you need the balance of the booking Is VAT included in the final cost?

We would like several different rooms, can you break down the cost for me? (Think of: Ceremony Room; Officiants room; Wedding Breakfast; Gift storage, cloakroom, Crèche, evening reception; entertainment changing space;)

What are the cancellation/postponement terms?

How soon would you need my guest list, and how late can I leave any changes?
Catering & Bar Questions
Do you have on site caterers, and if so do we have to use them or can we use our own?

We're hiring our own caterer, what facilities will they have access to? (Ask your caterer their requirements but consider: Commercial kitchen facilities & equipment, crockery, cutlery, glassware, table linen, napkins, water source, power)

Would our caterer be responsible for the cleaning of all facilities and equipment used?

What food options can we have? (Consider things like: Full sit down meal, hot station buffet, finger buffet also small children's meals)

We'd like a food option for the evening reception, can you accommodate this?

How soon after booking can you supply menu options, & can we make suggestions? Consider guests with vegetarian, vegan, halal requirements as well as allergies (e.g. nuts) and gluten intolerance.

We'd like a taster meal, when can we book this?

Do you supply a cake knife and stand & is this an extra cost?

What is your guest to staff serving ratio? (As a guide there should be around 1 waiter for every 10 guests for a 3 course sit down meal, less for other options. Also consider what they will be wearing if this is important to you.)

Will you have additional bar staff on top of this?

Can we or our guests 'tip' bar or waiter staff for excellent service?

What time does your alcohol licence run until?

Can we supply our own alcohol, and if so will you how much is your corkage fee?

We'd like to have the option for a free bar and a paid bar, can you provide this?
Venue Decoration Questions
We want a theme that involves props, can you accommodate this?

What time can our venue decorators get access to the space(s)?

We want to use the Wedding Breakfast space for our evening reception, how long will it take the staff to turn the space around Do we need to hire in tables, chairs, linen, napkins etc ?

What time do we have to be fully 'clear' of the rooms we have used?

Can we use Party Poppers at the tables?

Can we have fireworks (Inc Sparklers)?

Can we have real candles?

Can we throw confetti, and will you charge us to clean it up?

Do you have any restrictions on where and how we can display flowers?
Photography Questions
Can you recommend a photographer?

Can you suggest some good locations around the venue for photos, that we could look at?

As our Wedding Breakfast is outside, do you have an alternative for photos if it's raining?
Entertainment Question
Can you provide somewhere for our entertainers to change/rest?

Do you have a music performance licence and can we see a copy? You should be looking for a Phonographic Performance Limited Licence (PPL) and a Performing Rights Society (PRS) licence. These allow venues to have live and recorded music. If they don't have one, you can't have music, it's basically as simple as that.

Do you have any noise limits at the venue?

Do you have a public-address system for our Toastmaster to use?

Do you need to see copies of our entertainer's insurance and test certificates in advance? Your venue may ask for copies of Public Liability, Portable Appliance Testing (PAT) certificates etc

Who should our entertainers speak to when they arrive?
Documents & Liaison
Can we see a copy of your Public Liability Insurance?

Do you have a Wedding Coordinator?

Can we bring our Toastmaster to a meeting with the Wedding Coordinator?

Do you have a 'Preferred suppliers' list we could have?

Do you need details of our suppliers in advance, and if so when?

Can you talk us through your fire evacuation plan? This might sound an unlikely one, but it's still worth knowing If we have a problem on the day, who do we speak to

We'd like all the details in writing before we pay a deposit, how soon could you do this? The venue T's & C's should give most of the 'if's & but's' but it's good to get an itemised quote before booking if possible.
The list provided above I agree is quite extensive but will cover literally any scenario. I have always been one for ensuring everything is covered and always having a Plan B. If you don't have time to go through the above below is a quick fire list which you can use to get the majority of important questions covered or if you are still hunting for your venue and you are indecisive on which one you should go for;
What is your capacity for a Wedding Breakfast?

Do you have accommodation on site, for overnight stays?

Is there a Honeymoon Suite as part of the package

How do you look after disabled guests?

How far in advance do we need to book?

Do you offer discounts for quieter periods?

When do we pay the deposit?

When do we pay the balance?

Does that cost include VAT?

What happens if we need to cancel?

Can we hold our ceremony here?

Do we have to use your caterer?

Do we get welcome drinks included?

We'd like a 'taster' meal, how do we book this?

What options do you have for vegetarians, gluten/dairy/wheat intolerants?

Do you supply a cake knife for the cake?

What time does the bar close?

We want to bring some of our own drinks, can we do this?

Do you charge corkage, if so how much is it?

Are tables, chairs, crockery, glassware, linen & napkins included in the price?

Can we throw confetti?

Can we have fireworks?

Can we have real candles?

We want a Professional Toastmaster; can you recommend one?

Can you recommend a photographer?
And for a curve ball question, what about:
What is your unique selling point that makes me book with you?
#EveningReception #BrideBride #2018 #SomersetWeddings #CastleWeddings #2019Weddings #WiltshireWeddings #VenueQuestions #PhotoboothSomerset #WeddingFlowers #SelfieMirror #MansionWeddings #BrideGroom #GroomGroom #weddings #Venues #InitialDecidingQuestions #AvailabilityBookingQuestions #CateringBarQuestions #DecorationQuestions #PhotographyQuestions #EntertainmentQuestion #DocumentsLiaison